Shadowless lamp needs its arm 360 degree unlimited rotating during doing operation.In order to realize the function of rotating arm, it is necessary to guarantee the power supply and signal transmission function between the rotating arm and the cantilever shaft.Existing it is popular using split slipring in the technical operation shadowless lamp of the rotating arm to realize the function of continuous rotating and transmitting signal.The slipring is mounted on the cantilever shaft, the brush is mounted on the rotating arm, the rotating arm turns the brush to keep contact with the slip ring to keep the transmission function. From below list you could find the common normal drawback for this kind of slipring structure, CENO base on them to design and manufacture the slipring to avoid the common drawbacks.


1. Leakage from contact, easy to be polluted and affect the conductivity reliability.
2. The installation is strict, because it is easy to cause no good contact,spark, short circuit,etc., these drawback affect the operation smooth during the operation flicker lamp.
3.The higher required mechanical matching and the difficult processing
4.Large volume and less transmission circuit.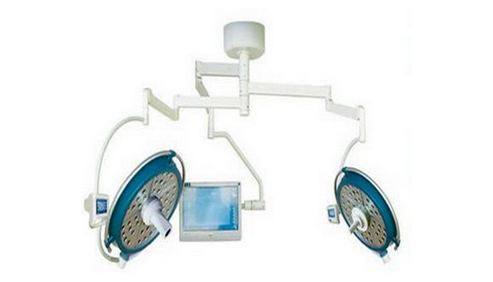 CENO overcome the technical defects, provide a kind of slip ring with the feature of simple structure, stable work,reliable installation, smooth rotation, can maximum limit to avoid equipment failure operation shadowless lamp rotating arm structure components.The rotating arm is mounted on the cantilever shaft and the cantilever shaft is fitted with a CT slip ring. The CT slip ring is a collection of inner and outer ring, which seal the conductive ring. It is relative rotation between the inner ring and the outer ring,the inner circle of the CT ring is fixed on the cantilever shaft and the rotating head is equipped with axis. CENO adopts one-piece slip ring instead of split type one, it drives the outer circle of the ring rotating during the head of rotator rotating. This kind of rotating structure is very simple, low risk, reliable, to make sure the basic security in the operation room.
Slip ring solution for Shadowless lamp
- Body outer diameter: 12.4mm
- Circuit number: 18
- Current rating: 2Amp
- Electrical noise: less than 10mOhm
- Lead wire length: 300mm
- Flange mouting way