What is the carbon brush slip ring ? and what kind of application will use this kine of slip ring ?
CENO's carbon Brush slip ring is also named as large current collector or high power slip ring, which could transmit the current at lease on 100A or above. It widely be used in ship machinery, engineering machinery, port machinery, offshore crane, cable reel, propeller,as well as drilling platform.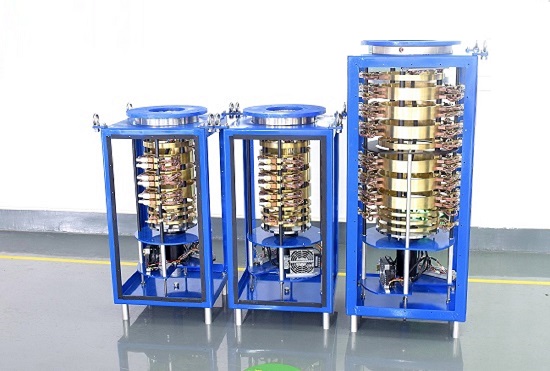 CENO has rich experience in design and manufacture of large current carbon brush slip ring.Which is adopted the unique structural design and scientific simulation calculation to fully make sure transmitting stably the current through each loop current. According to different field application, adopt overall design ideas on the carbon brush design. It is classified into BHCN series in CENO's product family.The design concept base on the carbon brush working environment to compact the size and provides maintenance window.
The using insulation materials must have excellent conductivity, corrosion resistance, fatigue resistance and lubrication performance. When designing the mechanical structure, the characteristics of large currents need to be considered, as well as the electrical insulation design, installation and maintenance performance.
Although CENO offer modularization & standardized design for various application solutions as an original slip rings manufacturer. To create your most suitable high current/voltage slip ring connector, please feel free to contact us.